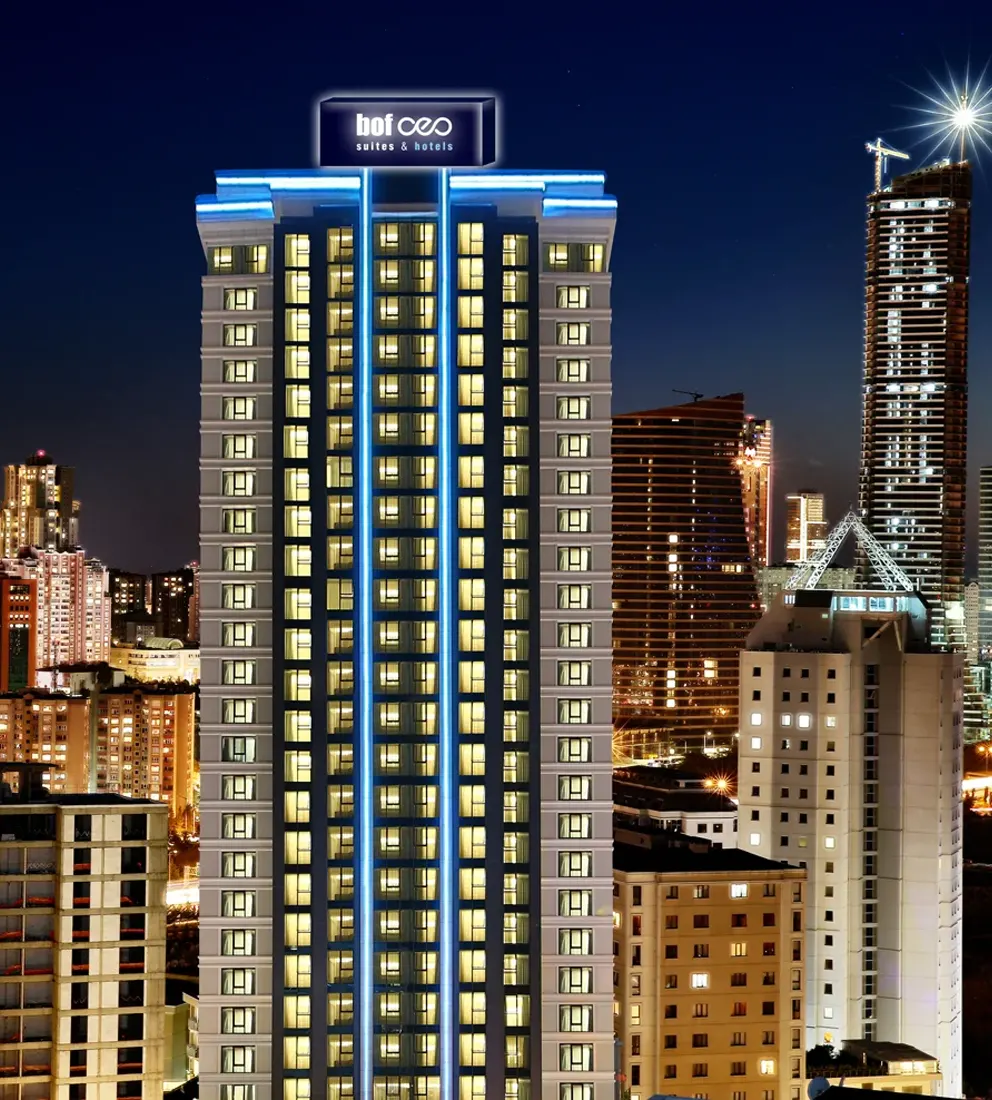 CORPORATE
Welcome to Your Home

Bof Hotel CEO Suites Ataşehir; We are proud to present you your new home in the center of İstanbul, right in the heart of the Anatolian Side. Our special concept, which inspired by the perfect combination of comfort and aesthetics, ends your search for a hotel in İstanbul for business or leisure travel.

Elegant Details in Every Aspect ...

In addition to our comfortable rooms, the Convention Center for events and meeting organizations, a stylish restaurant for special meals, and a poolside area for 250 people for unique celebrations await you at Bof Hotel CEO Suites Ataşehir.

Rest Your Soul

We are waiting for you at Bof Hotel CEO Suites Ataşehir to get away from the busy pace of business life and start the next day completely refreshed. You can relieve all the tiredness of the day in our traditional Turkish bath, steam room, spa center and swimming pool.

Designed with the concept of home, Bof Hotel CEO Suites Ataşehir turns every moment into a new experience. Our restaurant, which includes the distinguished flavors of Turkish and world cuisines on its menu, offers a perfect service experience not only during your hotel accommodation in Ataşehir, but also at every moment of the day.

Meet Perfect Organizations...

Bof Hotel CEO Suites Ataşehir, located in Ataşehir, the center of business life, helps you host your guests in a prestigious manner thanks to its Convention Center consisting of meeting rooms of different sizes and features. Through the stylish halls equipped with technological equipment, it is now much easier to make impressive presentations.